Events

New River Kinematics (NRK) regularly hosts educational events to support SA users and help them expand their metrology knowledge. Check back often for upcoming user events around the US and globally. NRK also exhibits at manufacturing trade shows and conferences around the world. Below is a current list of upcoming conferences and trade shows. We hope to see you at an upcoming event.
Wednesday, September 6, 2017
SA Lunch-n-Learn in Minneapolis
at the Courtyard Minneapolis St. Paul/Roseville
Tuesday, October 24, 2017
SA User Seminar in Everett, WA
at the Future of Flight Aviation Center
Registration will open soon
Wednesday, October 25, 2017
SA User Seminar in Seattle, WA
Registration will open soon
Save the Date! The 2019 SA User Conference will be held in Williamsburg, Virginia on April 30 - May 2, 2019 at the Kingsmill Resort & Conference Center. This conference only comes around every TWO years, so don't miss the next one!
Join our mailing list and be the first to hear when an event is scheduled.
WESTEC 2017, September 12-14, 2017 Los Angeles, CA

3DMC 2017, October 9-11, 2017 Aachen, Germany

EPMC 2017, November 14-15, 2017 Coventry, UK
Control 2018, April 24-27, 2018, Stuttgart, Germany
CMSC 2018, July 23-26, 2018 Reno, NV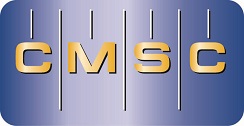 IMTS 2018, September 10-15, 2018, Chicago, IL